Evidence in the current real estate market shows that there have been a series of cheap houses with costs ranging from 50 to 70m2 with a value of 180,000 to 200,000 million. According to construction experts, the fact that these houses are cheap because the construction has used a completely new material, but the quality is equivalent to traditional materials, it is calf Ultra-light cardboard. This is a completely new application, which helps save costs for households and investors to build residential housing systems.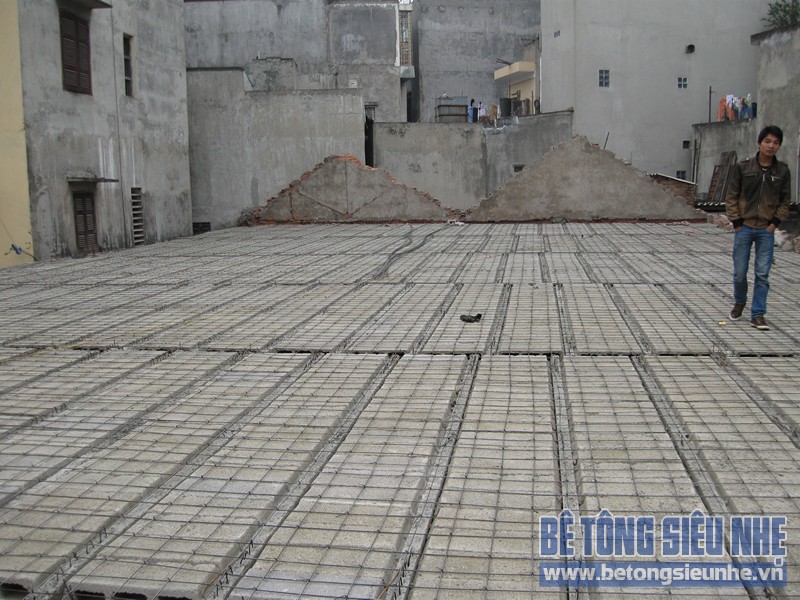 Ultra-light concrete reduces the cost of foundation. Materials that make super-light concrete products are available materials, and are relatively inexpensive such as cement, sand and waste from ash, straw and straw. Characteristics of super light concrete is a production component that does not contain raw materials such as gravel and stone, perfectly suited to civil and industrial projects because of its maximum cost savings. At the same time, lightweight concrete products, easy casting, do not need to be compacted to pour into molds, are water-resistant, cold-proof, soundproof, heat-resistant, easy to melt in mortar and when dry, they have density around 400 to 1600 kg / m3, so lighter than conventional concrete, which helps reduce material costs and labor to create products.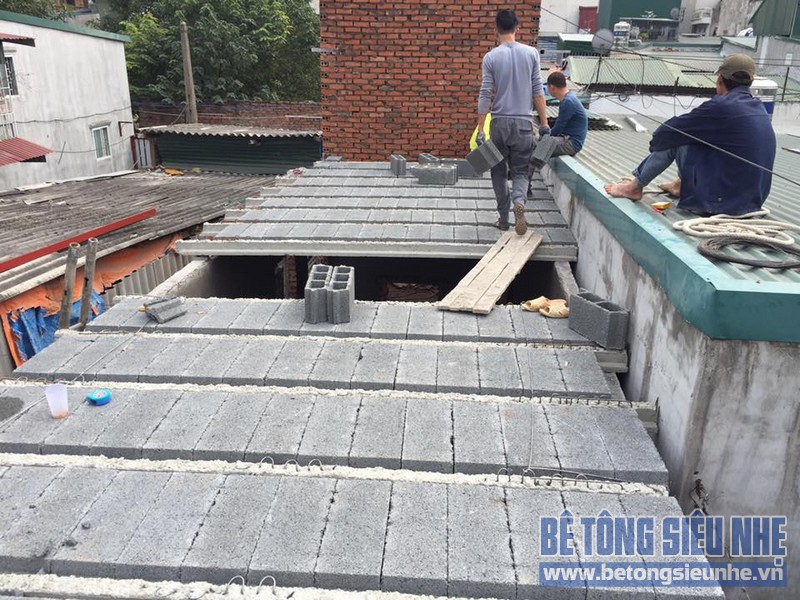 Ultra-light concrete is extremely superior technology, perfectly suited to the climate of our country, helping investors to increase economic efficiency, low cost, save construction time, and test space. public and raw materials to create products. According to construction experts, the outstanding advantages of materials that make super-light concrete products are light weight (can float on the water surface), while still have good bearing capacity. helps to reduce the structure of the foundation, has resilience. Therefore, it is able to withstand a humid, anti-termite, fire-resistant environment, with a smooth flat surface so it has a high artistic appearance.
The process of creating a building foundation when it is calculated will account for 25% of the value of the total construction cost. However, if the house is built on weak ground, the foundation will account for 50% of the total cost. If using ultra-light concrete, the foundation cost only accounts for 6 to 8% of the cost but durability is not inferior to traditional materials (concrete, reinforced).
Not only cost saving, high economic efficiency, super light concrete is also considered as "green" material, which means that it is completely friendly to the environment, contributing to the airy space. modern and create a clean environment (different from traditional materials, to create products that are likely to pollute the environment).
If you are wondering how to find an optimal material to be used in your family's house, super light concrete products will be the first choice and choice, ensuring satisfaction and has a sustainable value over time.